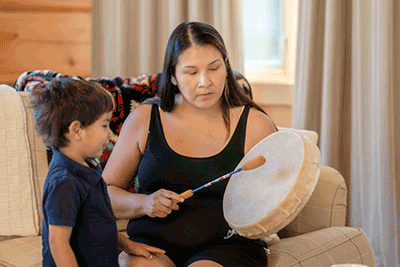 Between 2017-2022, the Children's Bureau funded the National Quality Improvement Center (QIC) for Preventive Services and Interventions in Indian Country to support child welfare prevention and intervention practices and strategies designed by and for American Indian/Alaska Native (AI/AN) populations. The QIC, renamed the Center for Native Child and Family Resilience (CNCFR), developed and disseminated knowledge of culturally relevant practice models, interventions, and services that contribute to child maltreatment prevention, and partnered with Tribes and Tribal communities to identify and enhance culturally based programs designed to strengthen community and family resilience.
Although CNCFR had numerous Native staff, relied on a large community of Native consultants, and centered Native approaches to Tribal child welfare, the organization itself was federally funded and served its client, the Children's Bureau; as a result, CNCFR was not an Indigenous organization. We mention this in part because we want to highlight that the organization occupied a position that might be similar to our audience of researchers working in Indian Country: The organization, including much of its staff, was not of the peoples whose work it was seeking to promote, and it knew enough to know that there are significant, unique challenges arising from the historical and contemporary contexts of settler colonialism and Western approaches to knowledge making—in addition to potential social and cultural gaps. The three pieces here represent some lessons we learned from our work, each highlighting how adjusting practices, behavior, language, and attitudes led to better results for us, our partners, and the communities we worked with.
Lessons learned through CNCFR's work are presented here in three sections:
Partnership
Information Gathering
Evaluation
At their core, the lessons describe what efforts went into making a non-Indigenous organization successful in collaborating with Tribal organizations and communities in creating materials for their child welfare programs and helping to begin building evidence for them. Critical to these efforts was understanding how relationships are at the center of life in Indian Country and entering into a relationship with our community organization to be more effective in our work together.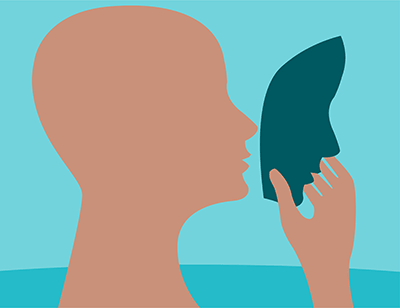 All of the lessons from our work highlight the importance of showing up authentically in your full humanity. This meant being honest about our lives and sharing them openly in our work with partners. It can be easy to develop a professional "script" to guide interactions putting on the mantle of your role as researcher or evaluator. When you lead with this role and act as if that role is the only part of you that needs to be present when you do your work, you are not being fully authentic, which limits relationship building. Similarly, it can be easy to think of being in a community in person, sharing the community's space, as less important than the selection of research tools and models—and that one location is more-or-less like another. Tools and models matter, but so, too, does being on the ground. Our experience is that the most successful interactions were when we brought our true selves, engaged in relationship development, and fully embraced the experience.
Evaluators who can be authentically present with their community partners build connections with people, organizations, and communities that elicit the best knowledge and outcomes. One way to address the power imbalance that comes with doing this work involves humility, vulnerability, and sharing who we are underneath our professional masks. By presenting our whole selves, we demonstrate a willingness to share and learn from one another in a way that ameliorates power imbalances and invites a common sense of humanity/purpose. For many of us, being vulnerable brings discomfort, and it is important to sit with the discomfort rather than turn away from or suppress it. Some of the stories here reflect the kinds of emotional moments that don't typically appear in research methods or statements of lessons learned. However, the discomfort and vulnerability were critical to the process, deeply understanding the process, and to the development of genuine relationships.
These pieces take the perspective of CNCFR staff because they describe lessons we learned about how to improve the efforts of researchers and service providers working with Tribes and Tribal communities. Information about the projects and the perspectives of their staff and community members is presented in the products stored on the Projects section of this site.